Warby Parker has a large share of the market, yet remains an overlooked brand with no age-group specific consumer. To truly get WP on the radar of young adults, we marketed it as the quickest way to get the exact frames you want.
High-fashion style ads will be placed in fashion magazines well populated by our TA, such as Vogue.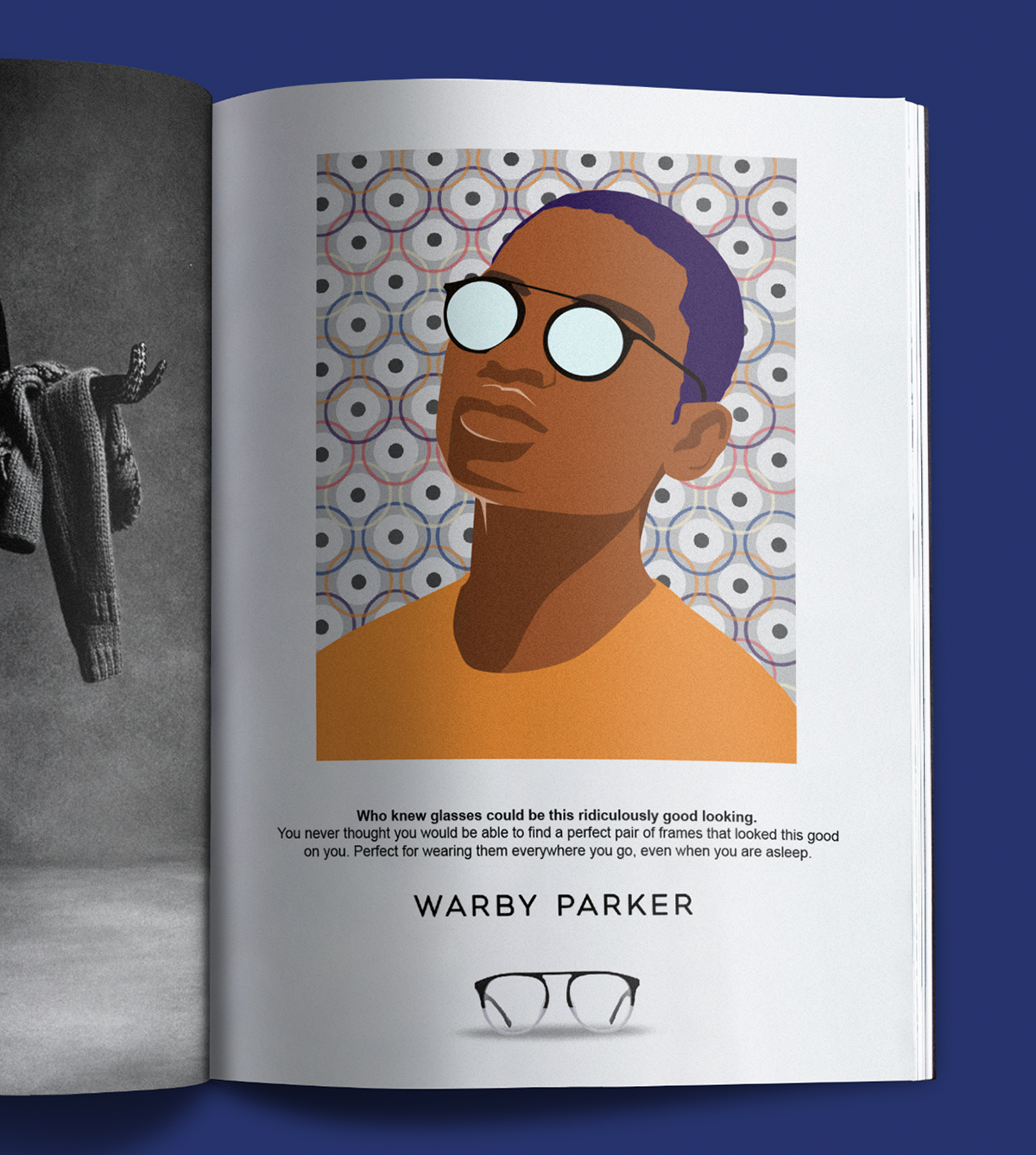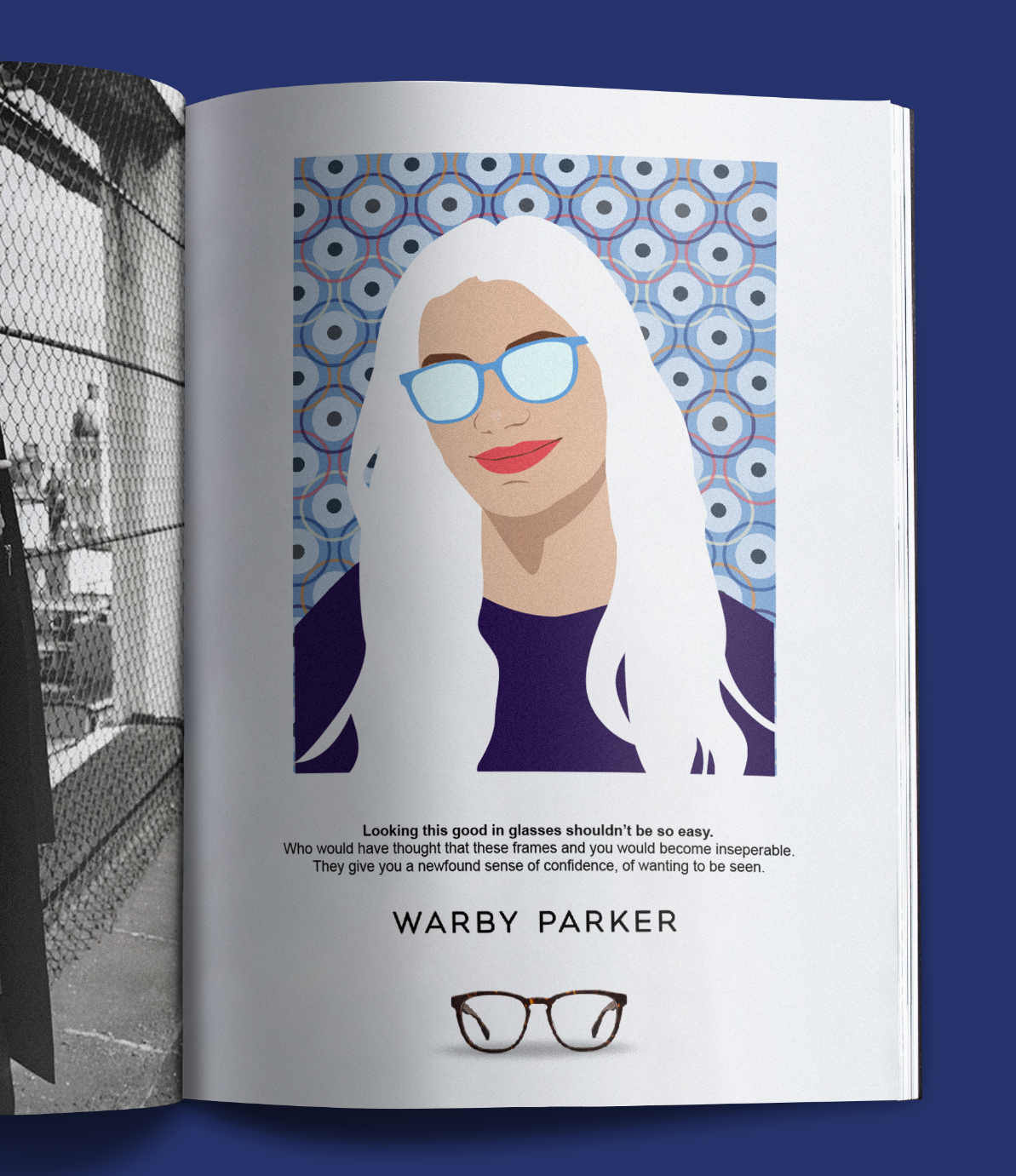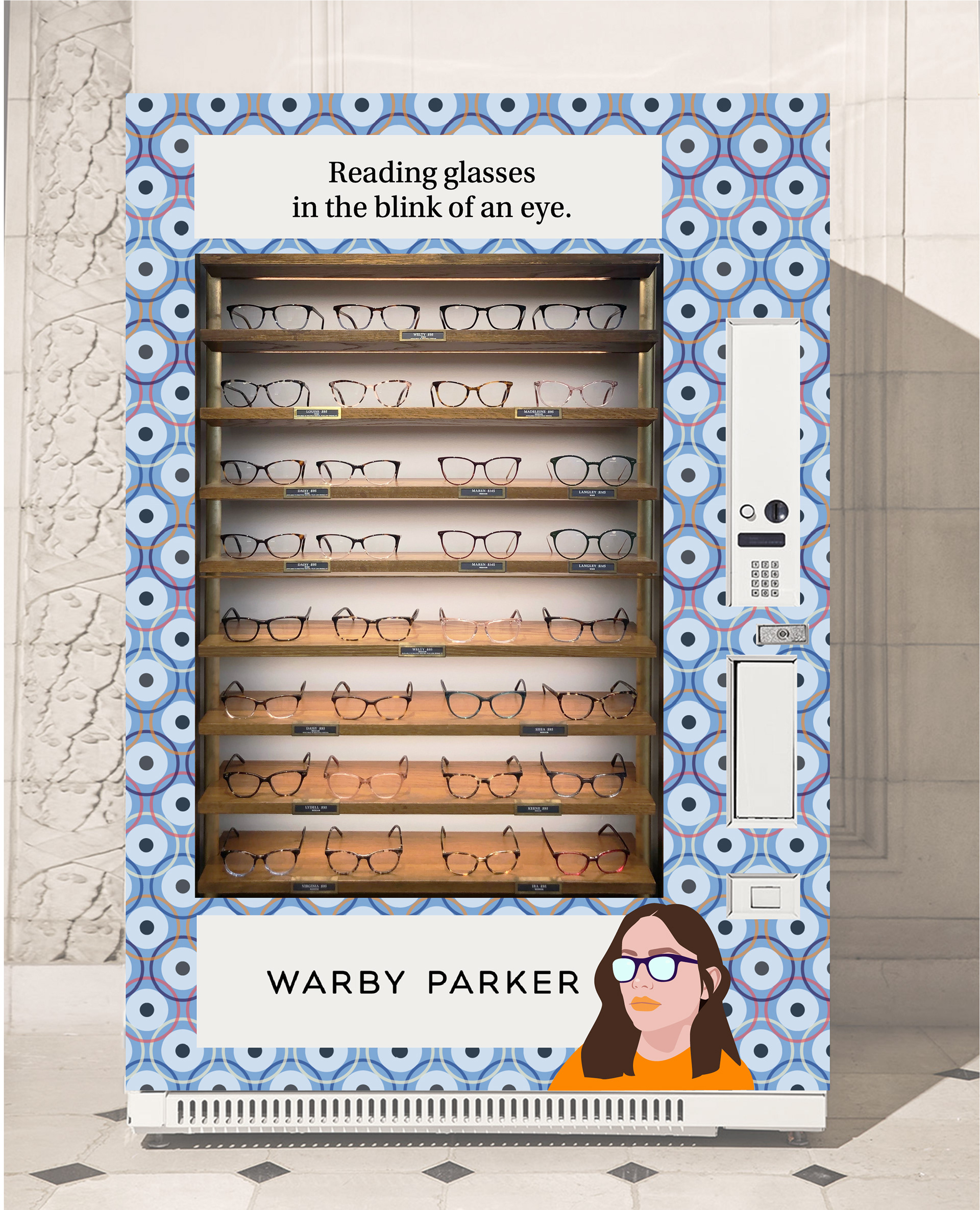 This ad will act as a real-life mirror. Placed in popular urban areas, the board will automatically change to a virtual glasses try-on as the passerby checks themselves out.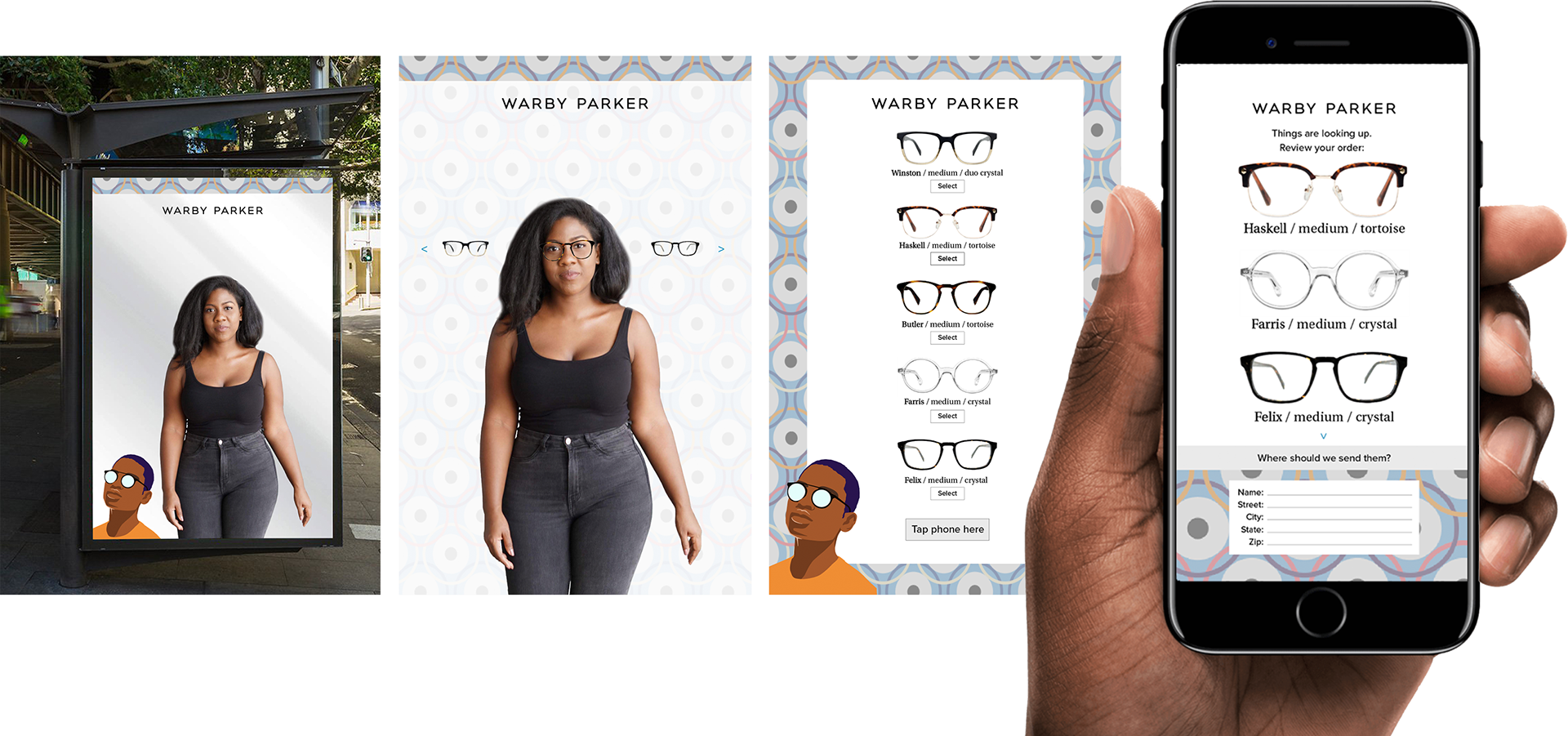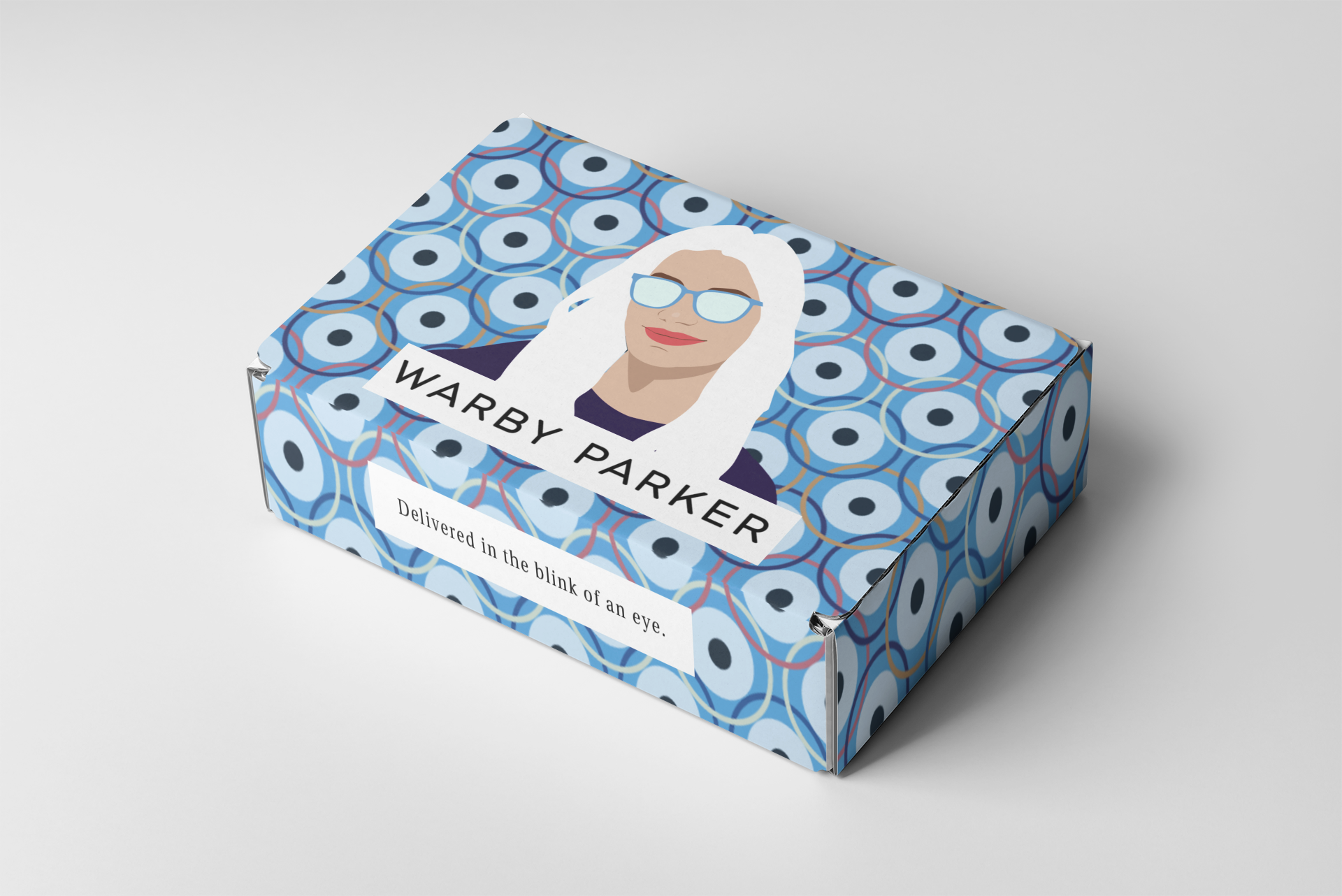 Warby will bring the try-on experience to the areas where shipping their glasses take the longest.